BOT: The All-In-One Solution To Serve The Crypto Community
Cwallet Bot offers you the best way to manage crypto assets through your socials like Discord servers, Telegram groups, and Twitter. Now create your exclusive bot with all the features of Cwallet Bot and take your branding to the next level.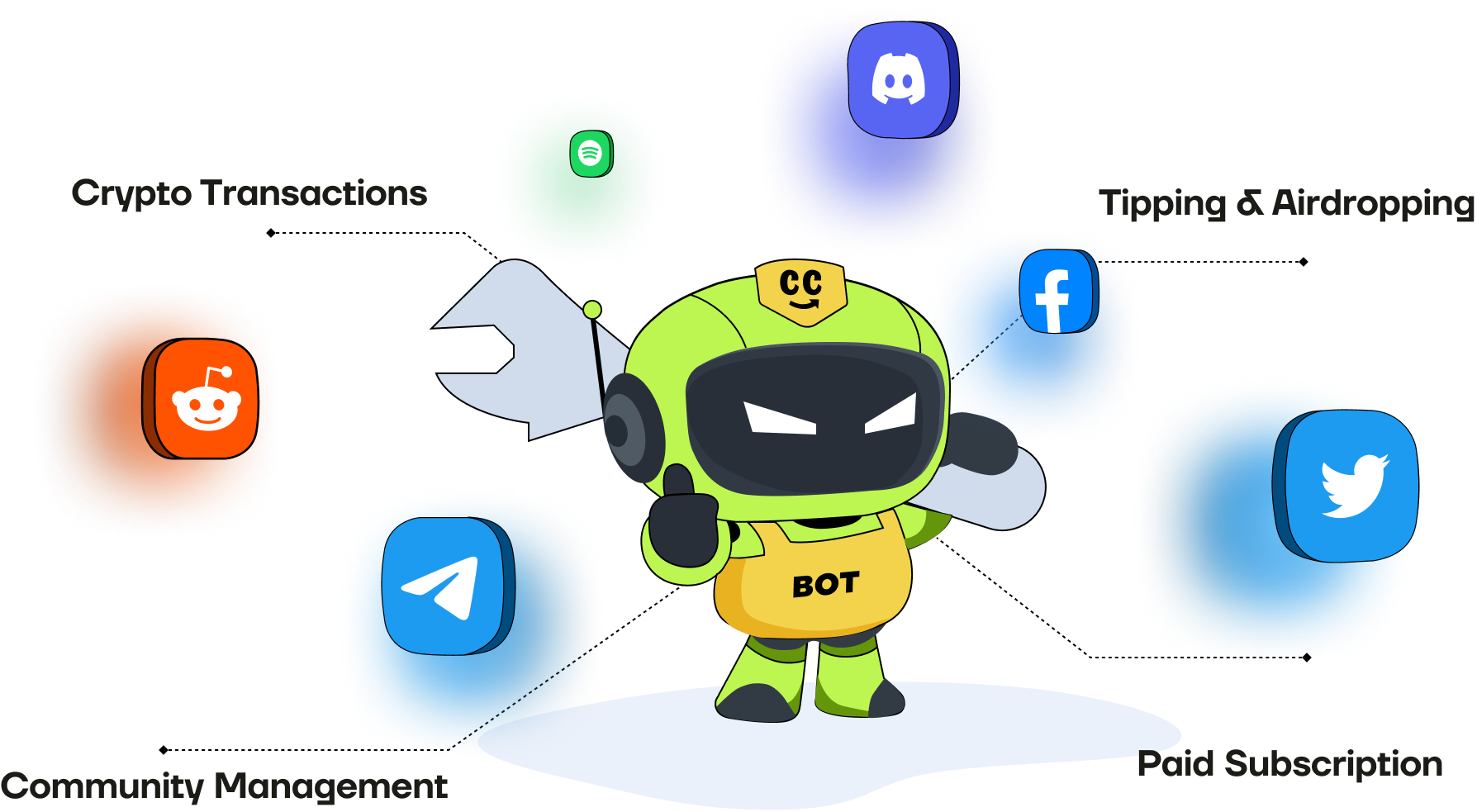 The most actively used bot in crypto communities
Send, Receive & Earn Crypto Tips And Airdrops Through Your Daily Social Media
With the Cwallet Bots, you can create a Tip or Airdrop with simple commands. Easily send and receive coins or tokens of your choice through daily social chats! It is fun, it is fast, it is beginner-friendly. Now play games and earn crypto!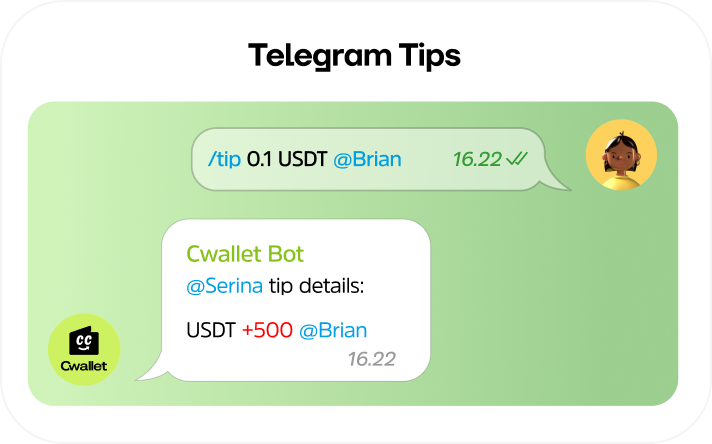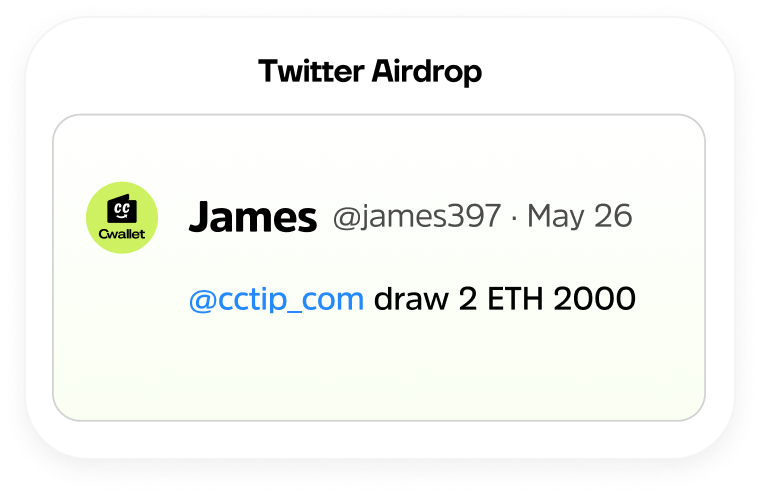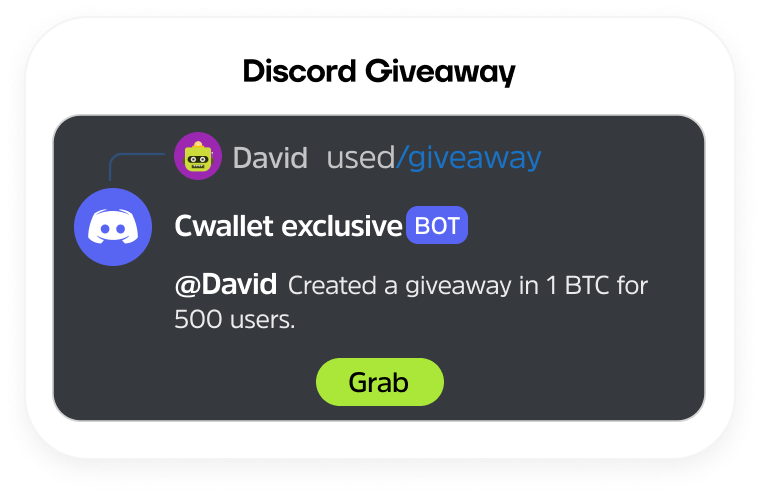 Multiple Social Platforms Integrated
Cwallet Bots are currently live on Telegram, Discord, and Twitter. Start using multiple features with a single click!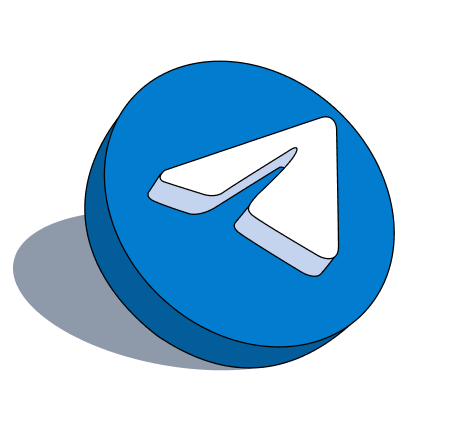 Telegram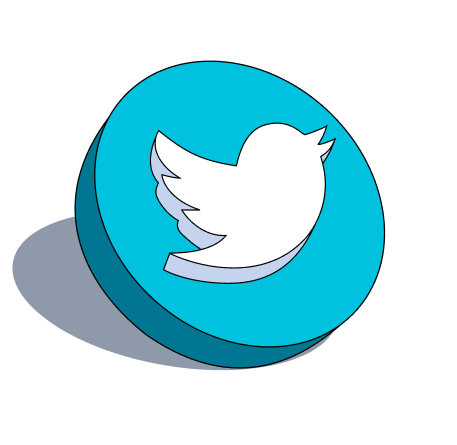 Twitter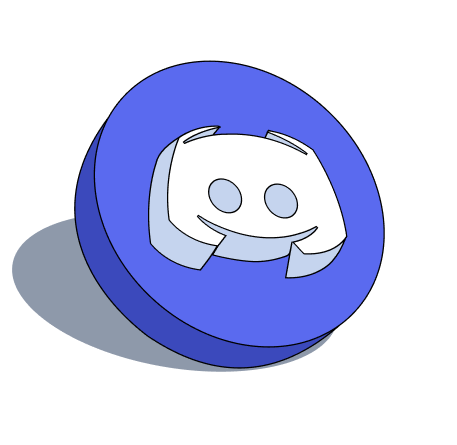 Discord
Create Your Own Exclusive Customised Cwallet Bot In Minutes Without Any Coding!
Cwallet's free bot developer API enables you to create your own tipping/airdropping bot within seconds. Simple, fast and free.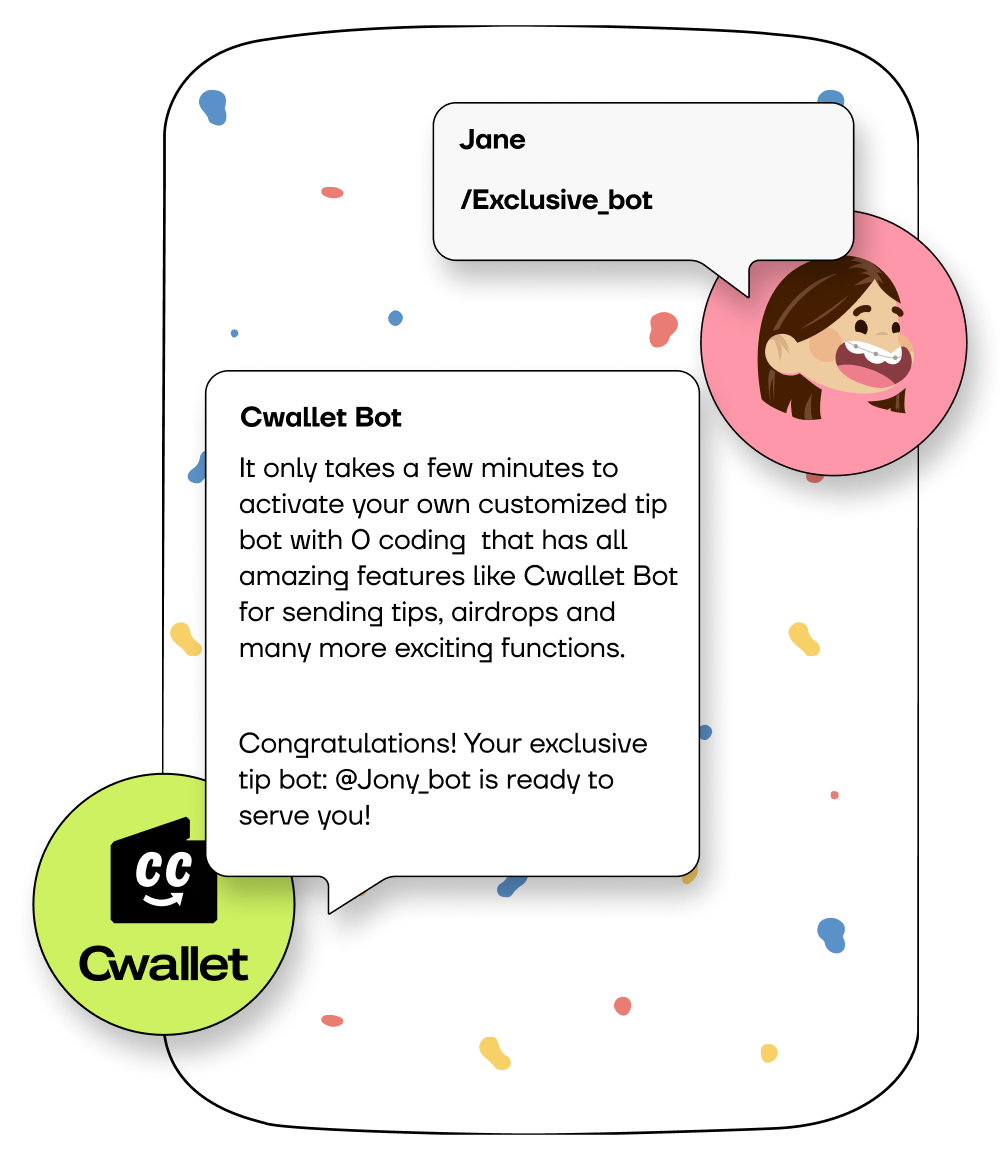 Now available for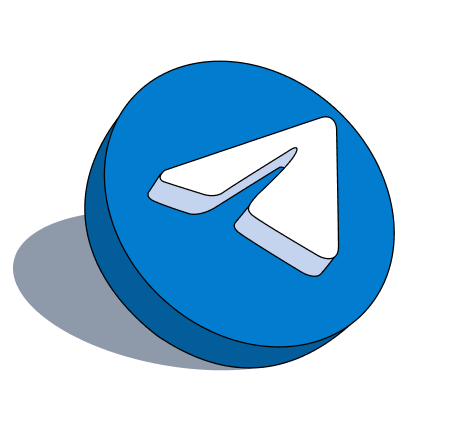 Telegram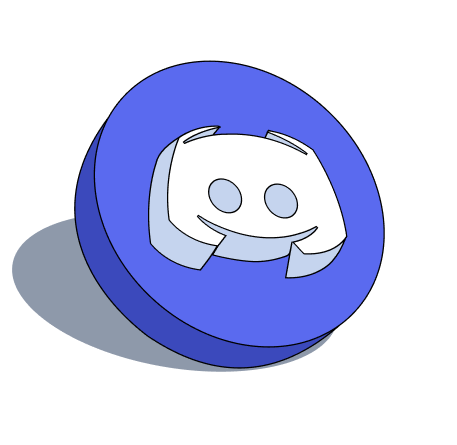 Discord
Create The Best Crypto Community Experience With Your Own Powerful Bot For Branding
Tokenized communities; Community tasks, contests & rewards; Exclusive access groups, and many more...
Transfer crypto assets
Send and receive crypto tips and airdrops
Token info queries
Specific tip settings for group
Customised bot for brand building
Effective community management with DAO, subscription & referral program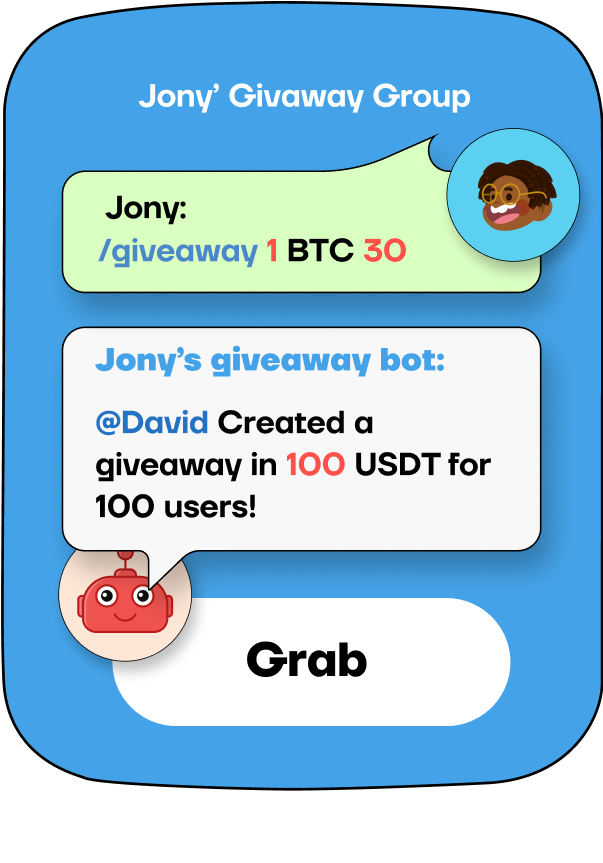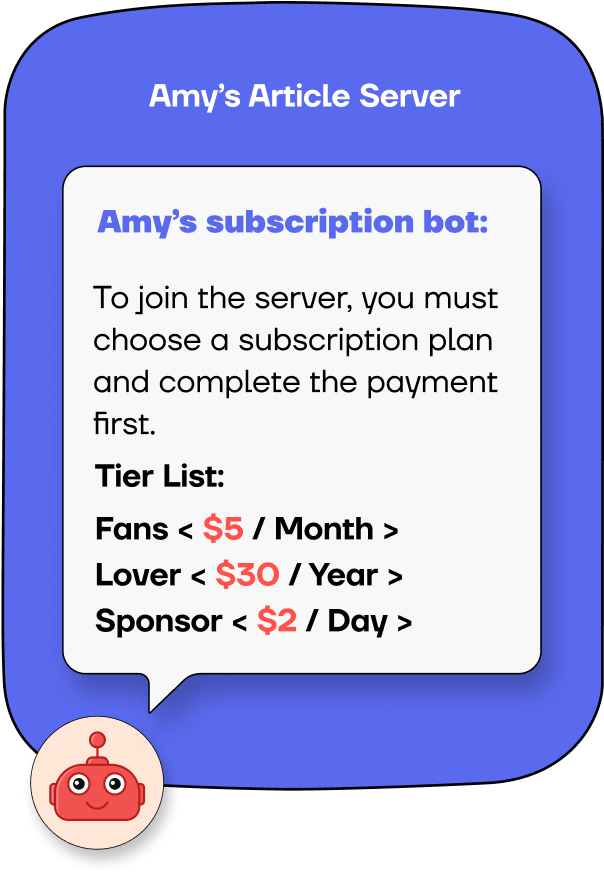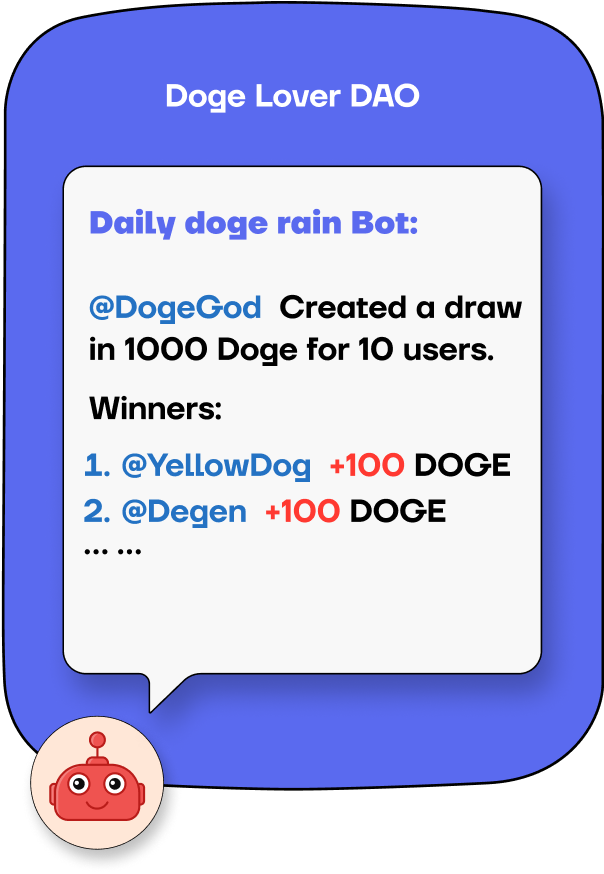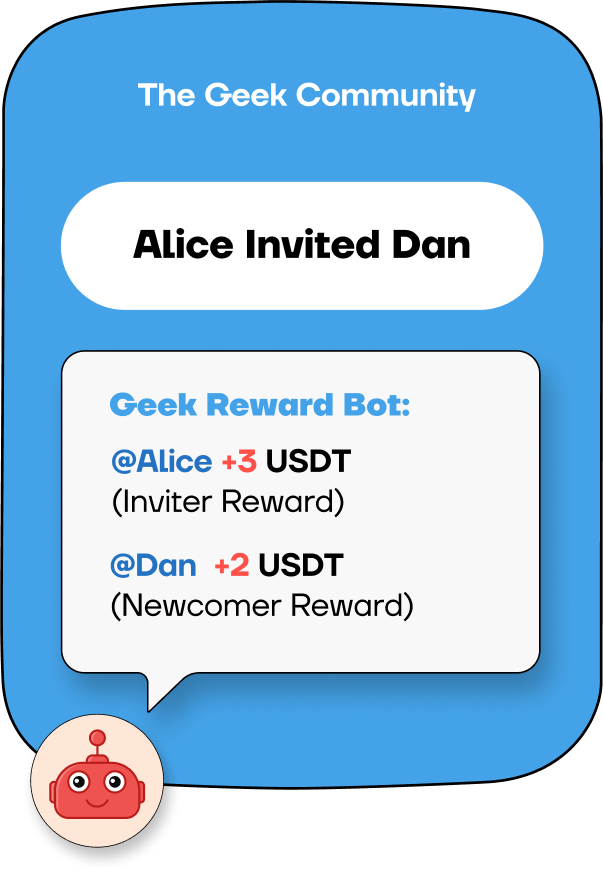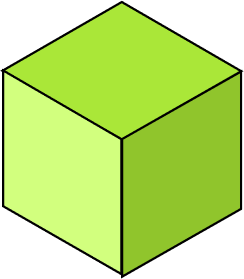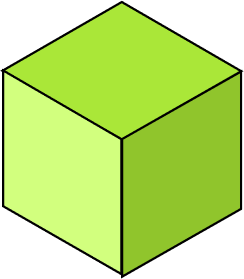 Effective Community Management And Growth
Unlock the full potential of your community only with the Cwallet Bot. An intuitive and effective solution especially suitable for tokenized communities, crypto start-ups & creators. Now manage, grow and monetize your community, and achieve your community goals!
Referral Program
DAO
Group Moderation
Content Monetization And Subscription
Cwallet Bots are revolutionizing the Web3.0 content creators' economy by helping creators target & grow their community and monetize their content. Crypto-paid subscriptions are changing the game and strengthening the bond between creators and their fans.
What People Say About Us?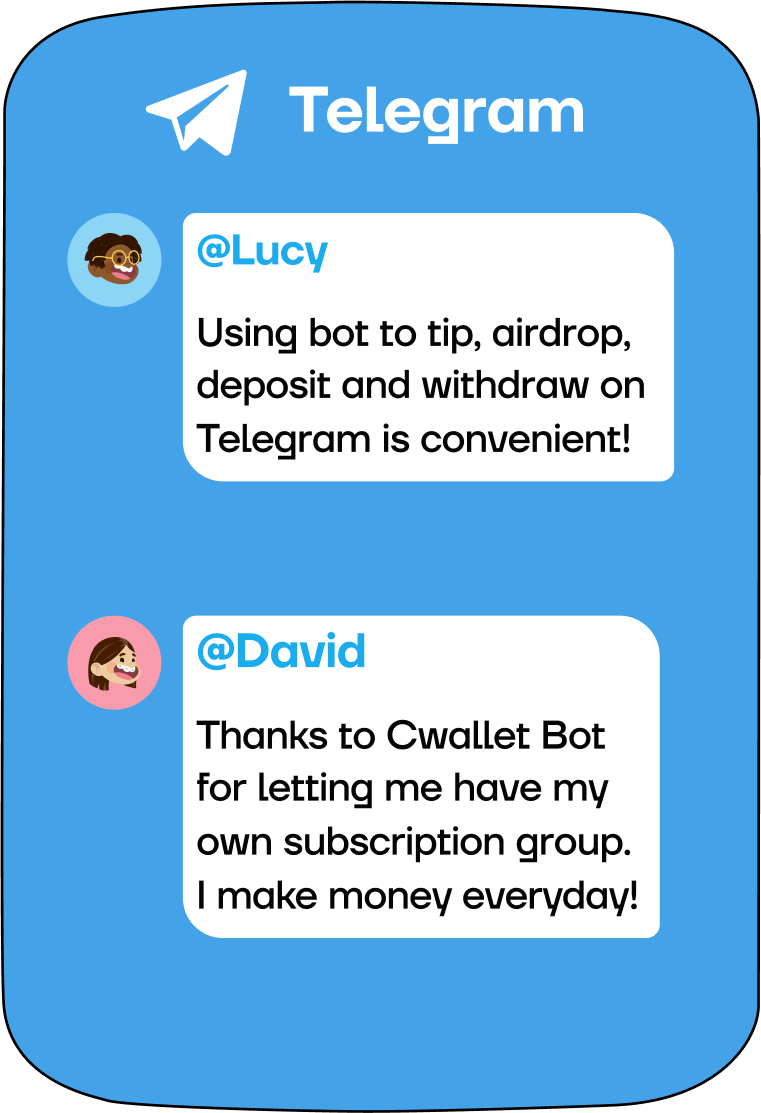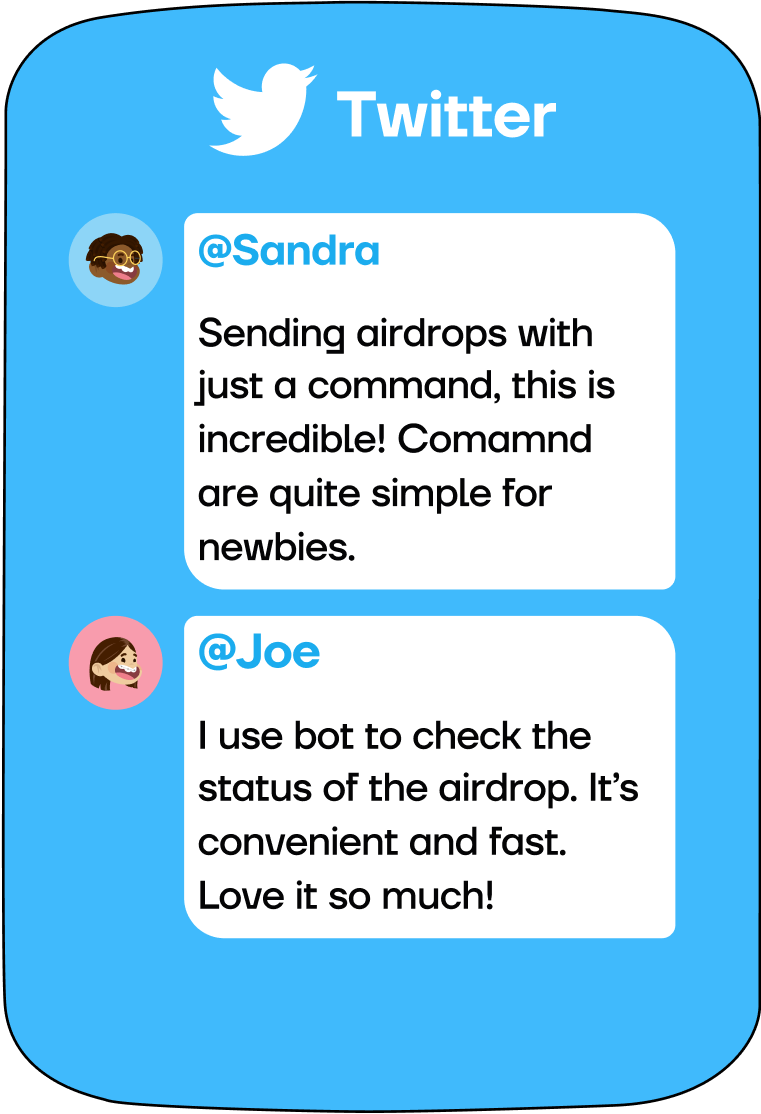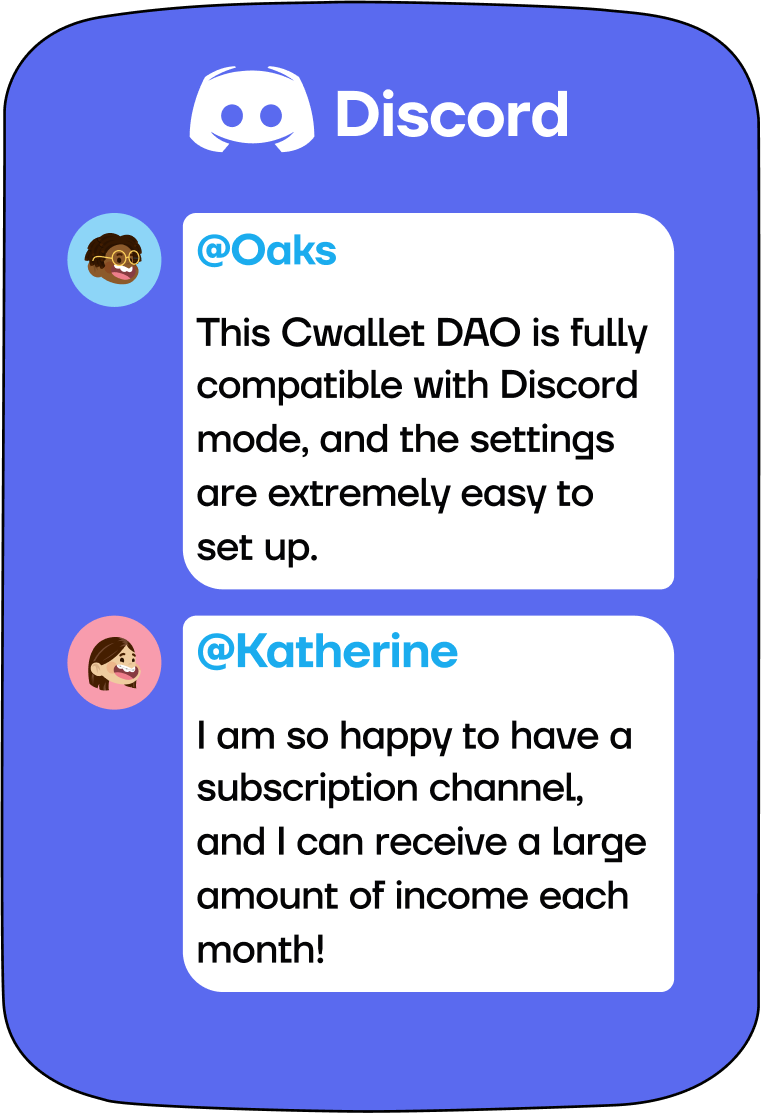 Every opinion matters.
Why Should You Choose The Cwallet Bot?
Fast
Crypto Transactions In Seconds
Easy
Simple Commands For All Actions
Free
0 Service Fee, Lowest Gas Among All Wallets
Functional
Earn Crypto & Experience Community Growth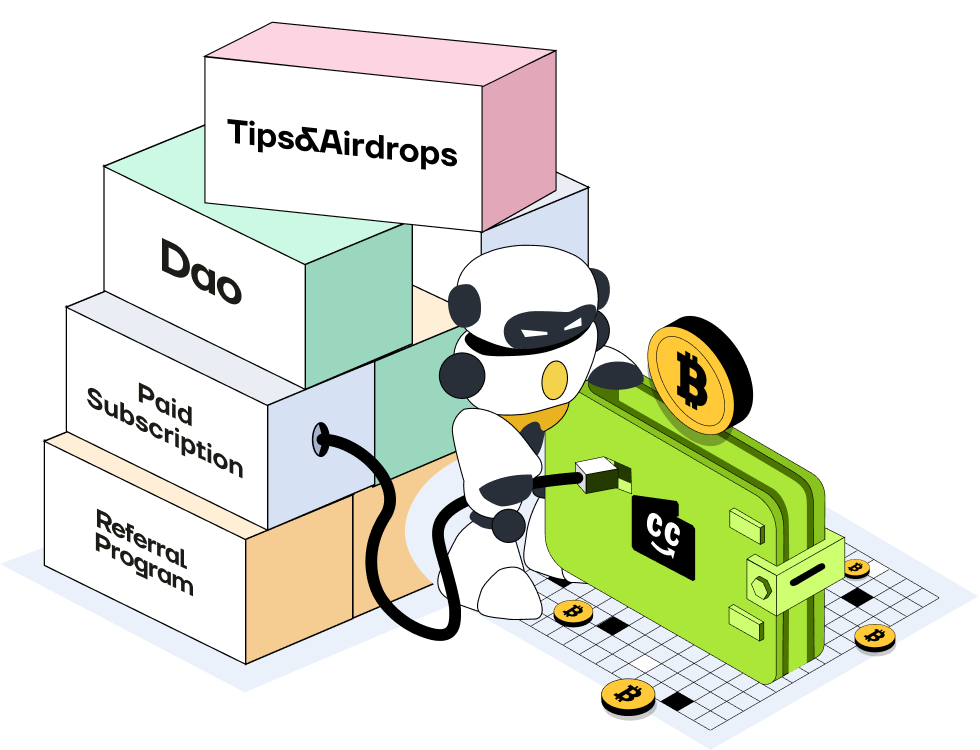 Invite Bot To Your Community Today
Access All Unique Bot Features Via Cwallet
Hold, receive, earn, tip, and airdrop crypto via regular social platforms. Simply connect them to your Cwallet account and use your favorite apps to perform all your daily crypto needs.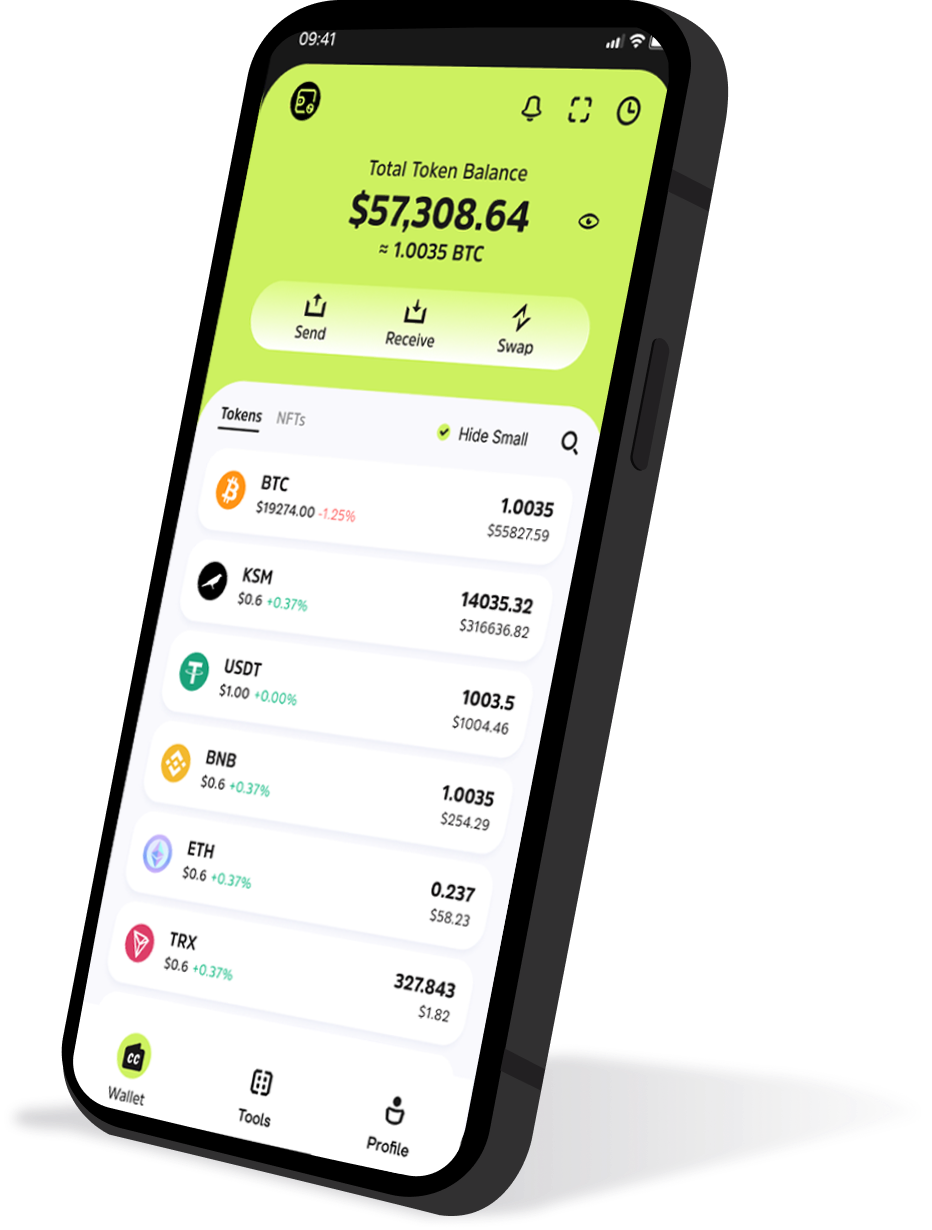 FAQ
What can I do with Cwallet bots?
The Cwallet Bot has different functionalities, each depending on the associated social media platform. You can use the Cwallet Bot to create Tips & Airdrops on Twitter; also, airdrop participants can use the Twitter bot to check the airdrop status. However, on Discord and Telegram, you can use the bot for a lot more, including: >>> Executing Deposits & Withdrawals. >>> Getting token price info. >>> Setting up DAO and paid subscription groups. >>> Growing community by creating tips & airdrops, as well as referral programs.
Can I have multiple Cwallet bots in the same group simultaneously?
Each group will only have one Cwallet bot, regardless of whether the group owner created it or not. Since each bot can perform all the functions within the group, we will notify the group owner when a duplicate bot joins the group, allowing the group owner to decide which bot to keep.
How can I access the Cwallet Bot on my social platforms?
Adding the Cwallet Bot to social communities is pretty easy. For Telegram, all you need to do is to add the Cwallet bot to your group, and there you go. On Discord, you can interact with the official Cwallet bot (CC BOT#4880) on the official Cwallet server. However, if you wish to invite the Cwallet bot to your server, you first need to create an exclusive bot, which you will now invite to your server.
Are there any charges attached to using the Cwallet Bot?
Cwallet bots on Telegram are absolutely free to use. Whether you use it to send or receive tips & airdrops, set up group management, or execute other advanced commands, no service fee is charged. At Cwallet, we deeply care about your needs, and our goal is to build valuable services for all crypto users.