Simple, Secure, Multi-Currency Crypto Wallet
Cwallet is your easy access to cryptocurrencies - send, receive, swap, and manage over 800 tokens from anywhere at any time. Enjoy absolute wallet security via the implementation of the Multi-Party Cloud Computing (MPCC) technology to secure your crypto assets with keyless cryptographic custody. Cwallet is compatible with Android, iOS, and desktop devices.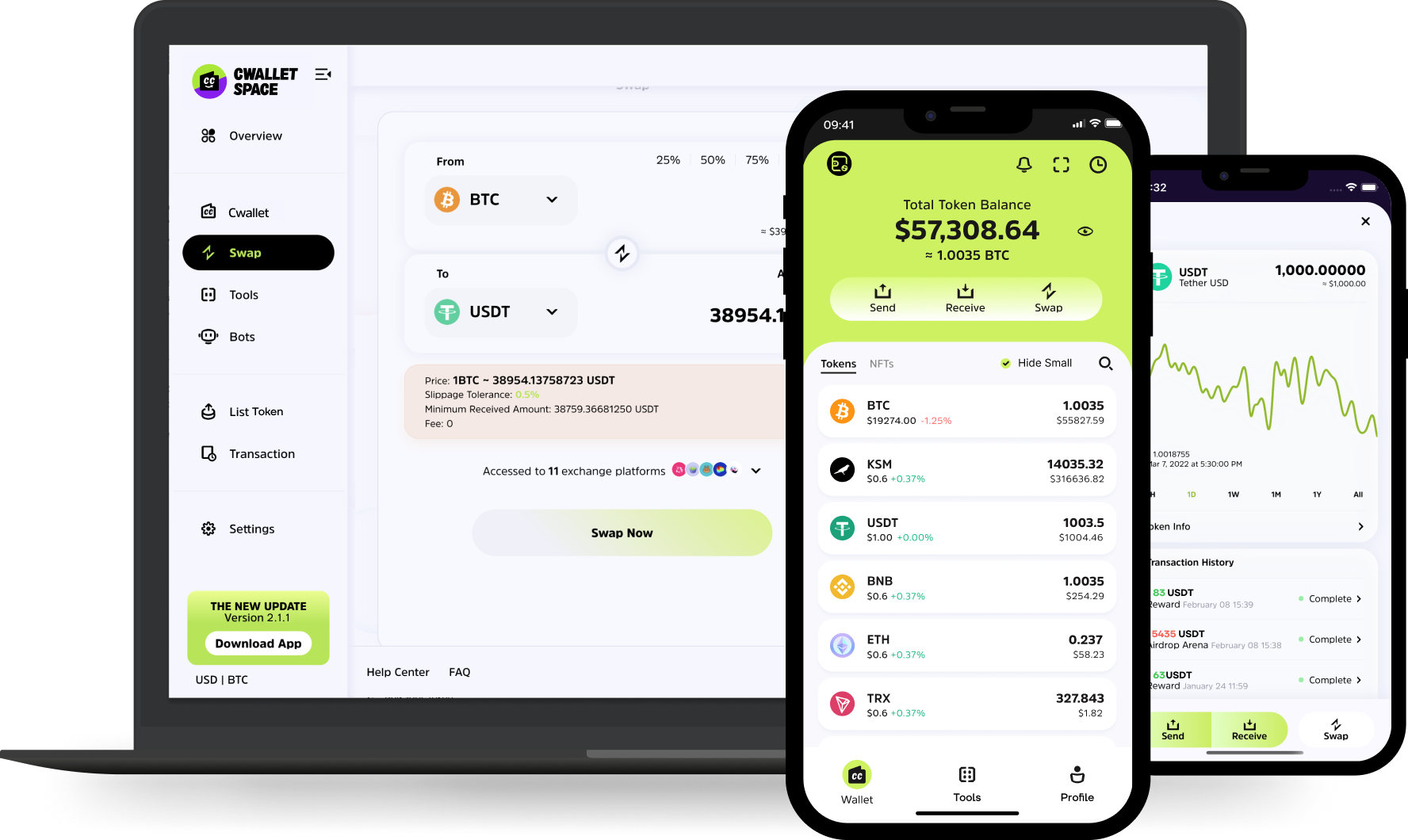 Secure, Safe And Trusted
Cwallet employs high-quality security technology with cloud-based encryption materials, adaptive transaction, and enforcement policy. MPCC technology splits the traditional private keys into multiple pieces and distributes them in multiple places to ensure no one person has full access to the traditional private key. The private key is always used in a distributed manner.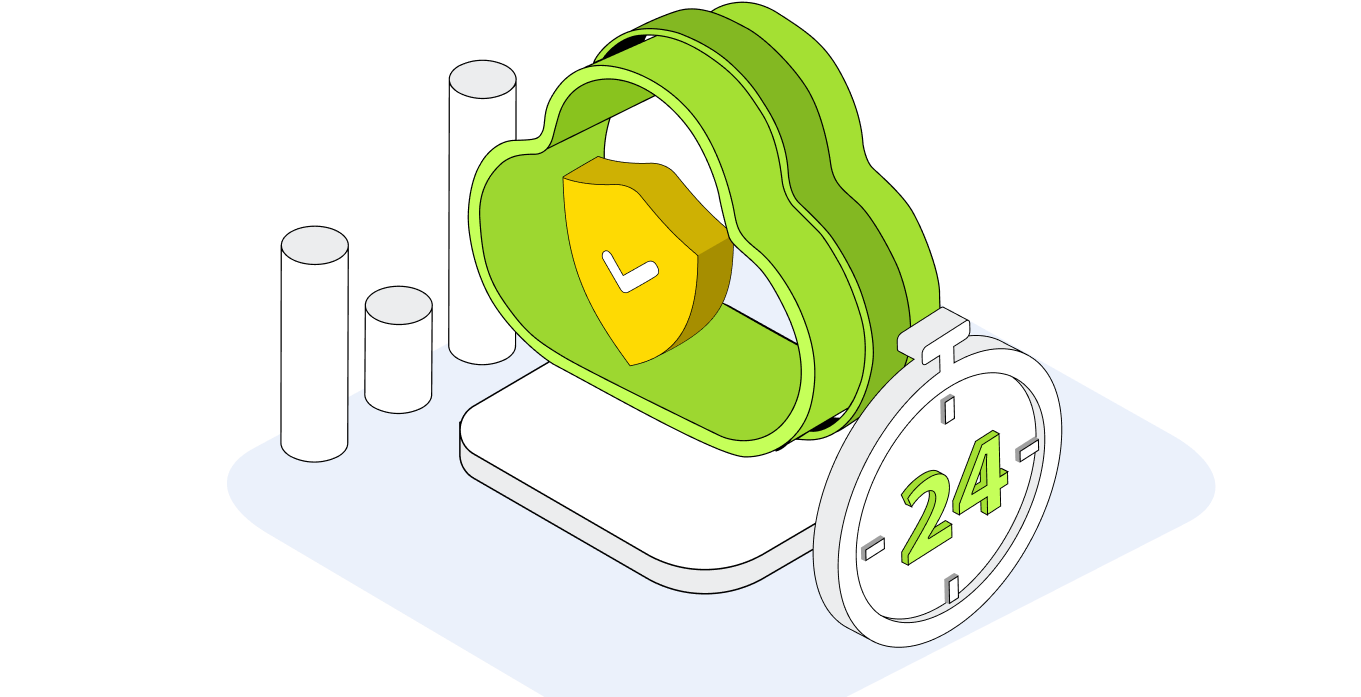 Store And Exchange Trending Cryptocurrencies
Cwallet supports 50+ blockchains and 800+ major cryptocurrencies, with new tokens updated frequently!
From BTC to ETH, DOGE, DOT, NEAR, ADA, as well as ERC-20 and BEP-20 tokens; you name it, we got it!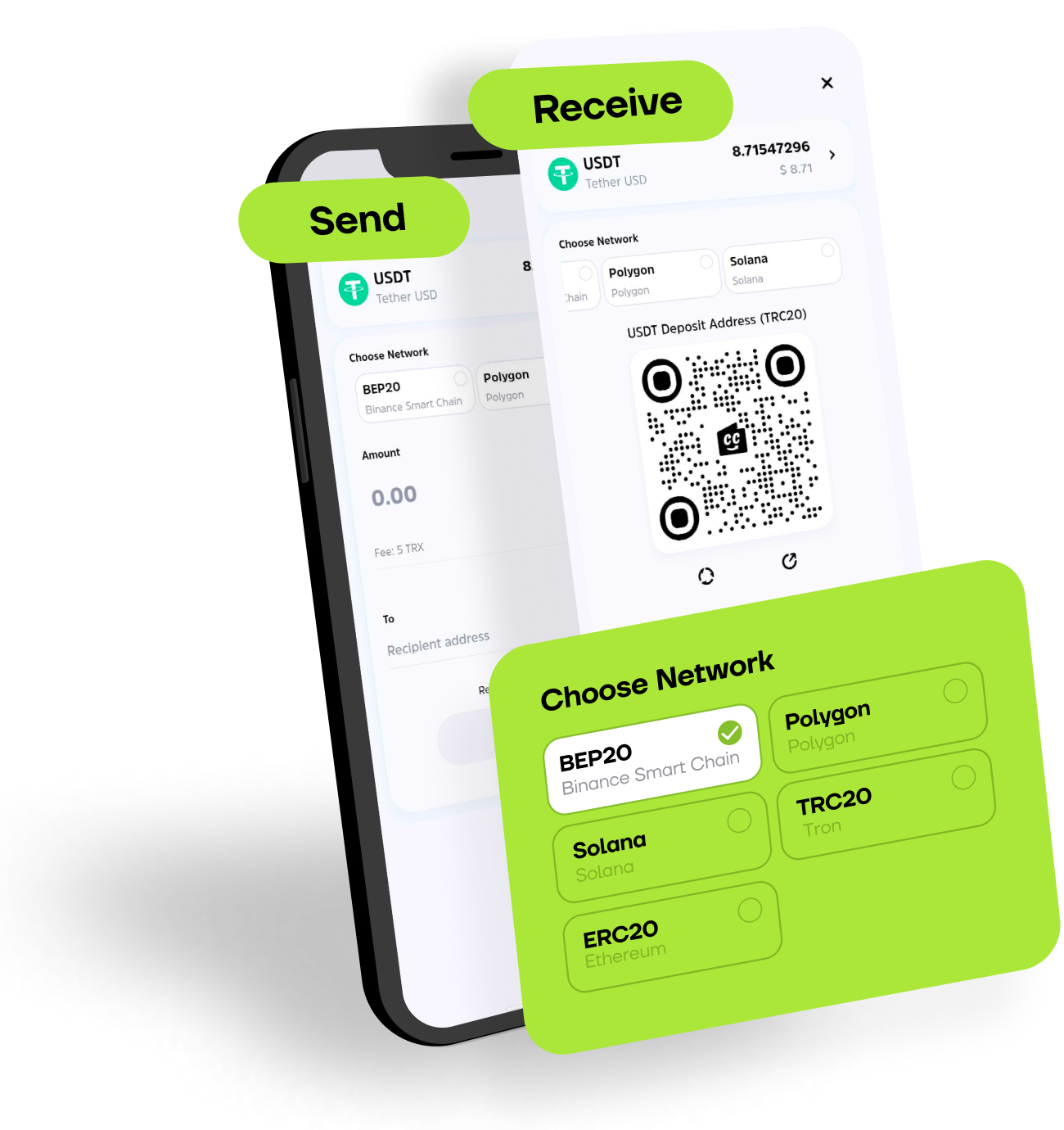 Send And Receive Tokens With Your Choice Network!
Cwallet supports the leading blockchain networks such as Bitcoin and Ethereum, plus over 50 blockchain networks, helping you to store your crypto in the network of your choice! We achieve this by providing all the networks in one place, facilitating flexibility; hence, you can deposit a token with ERC-20 and withdraw with BEP-20, depending on your needs.
Cross-Chain Swaps Without Leaving The App
Exchange 300+ coins and tokens, including BTC, ETH, LTC, SOL, FTM, DOGE, etc., with no service fee. Cwallet's built-in CEXs and DEXs aggregator offers you the best exchange rate and one-click swap between tokens without a minimum exchange amount.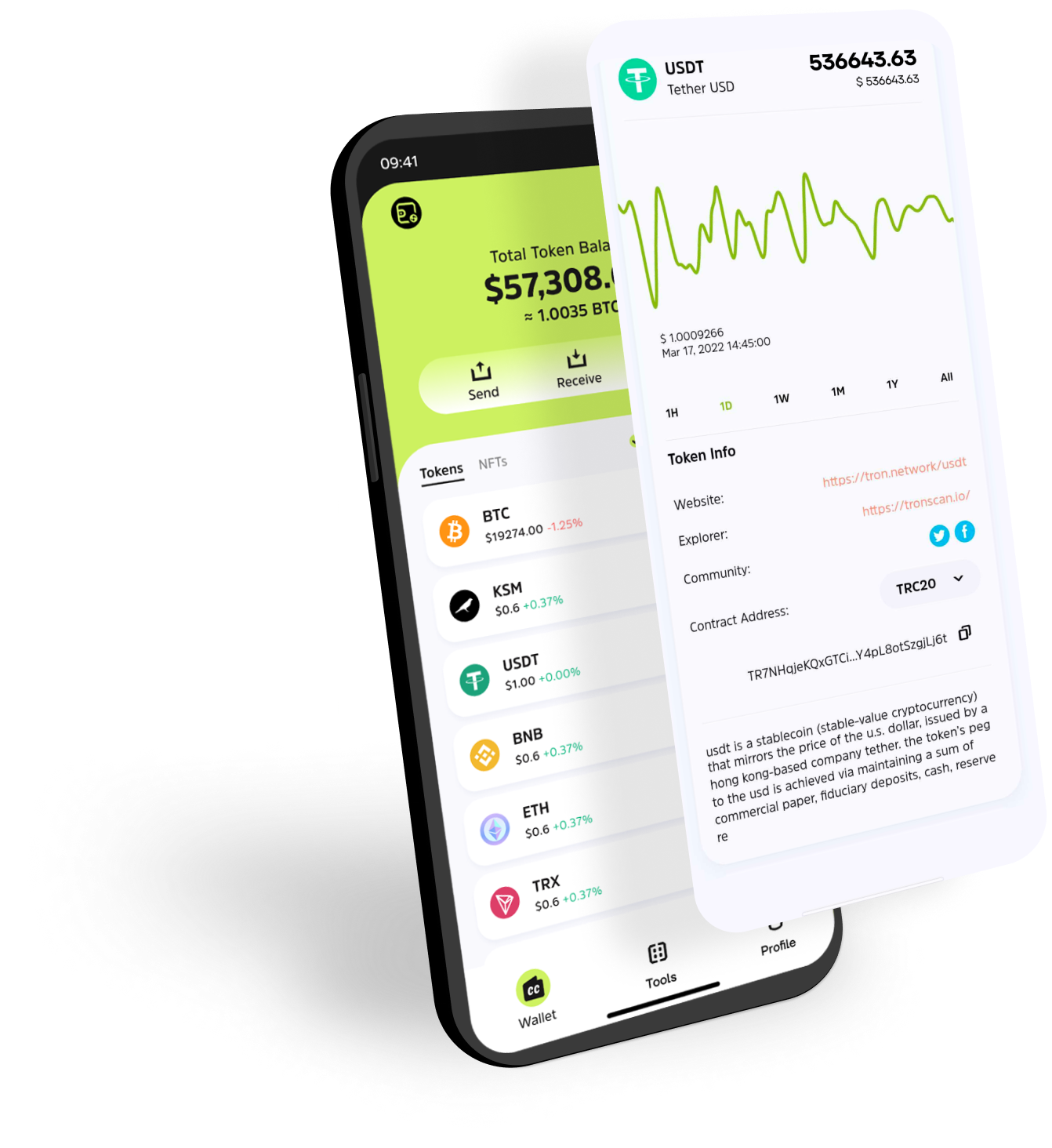 In-App Chart, Token Info, and Price Tracker
Cwallet helps you monitor live price changes in the market. With our built-in swap feature, you can monitor price changes and instantly lock in profits on one screen, maximizing your profits and avoiding losses.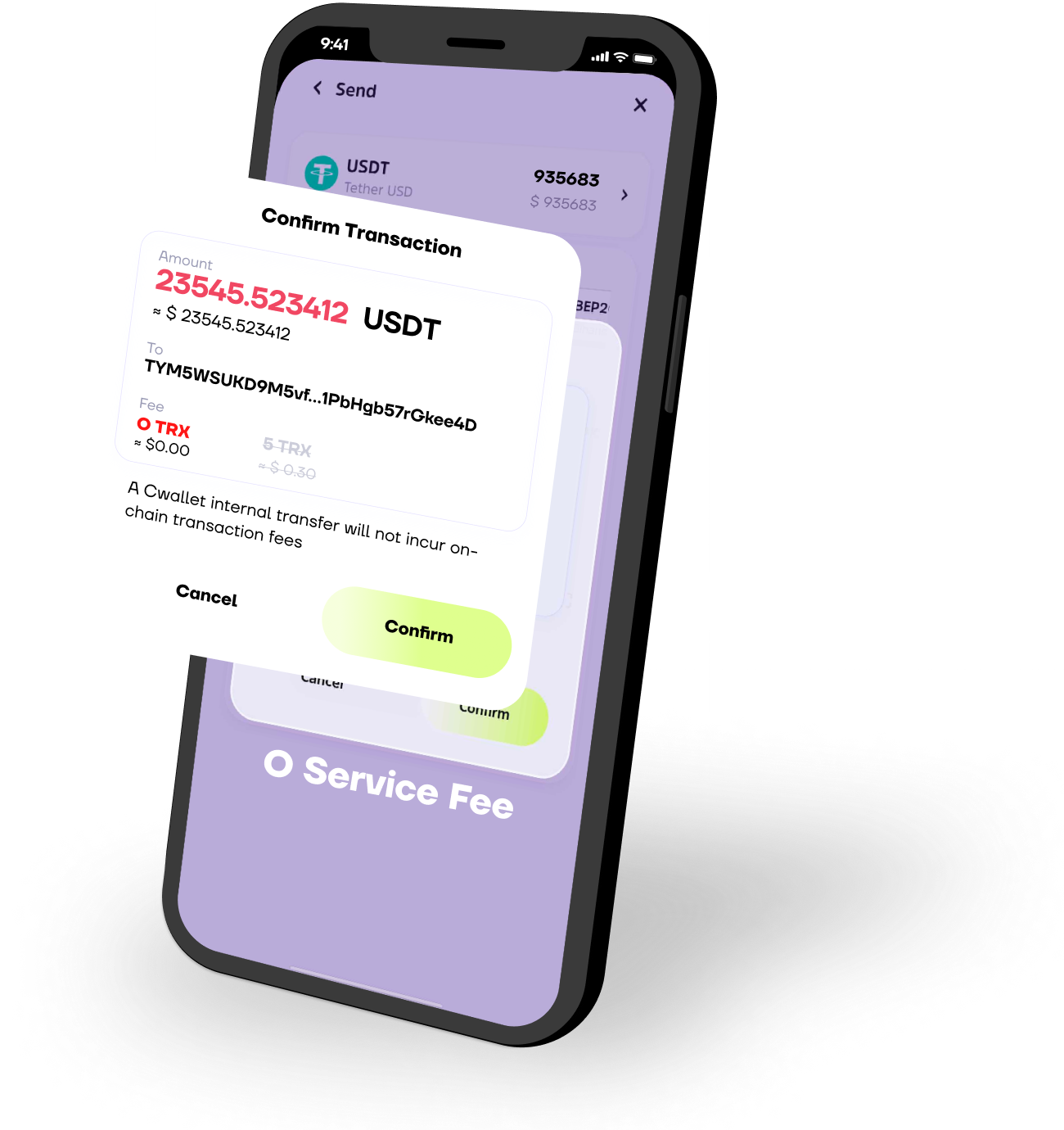 Fast And Free Internal Transfers
Instant, hassle-free transactions between Cwallet users; Rapid real-time asset transfers with external wallets.
Your Trusted Crypto Wallet
We're committed to user protection facilitated with strict protocols and industry-leading security measures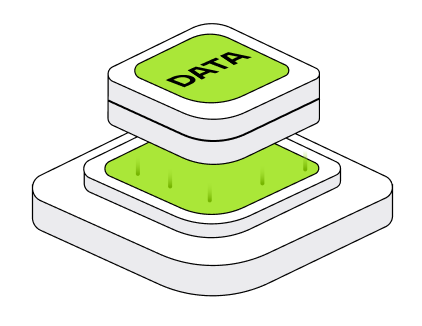 Advanced Data Encryption
Your transaction data is protected with end-to-end encryption, ensuring that only you can access your personal information.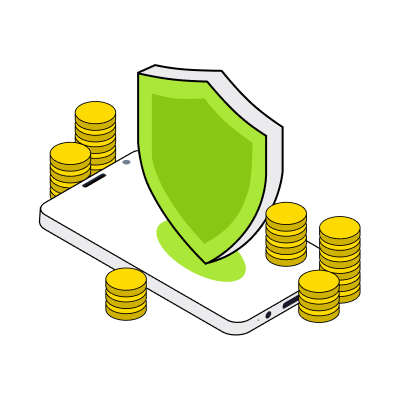 Adaptive Transaction & AML Policy
Cwallet executes Multi-Sig, and 3rd party audits for signing transactions. All transactions are screened, analyzed, and checked against known risk indicators while maintaining global compliance with GDPR, KYC, AML, CRS, MIFID, and FACTA laws.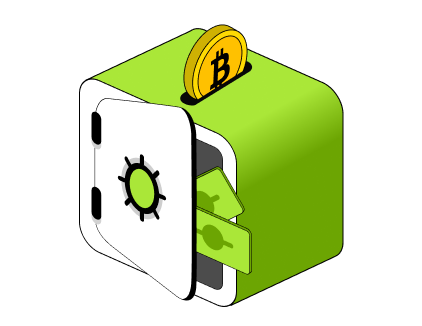 Risk Management & Asset Safety
Cwallet insures all users' assets with a secure asset fund that helps to protect investment worth in case of an unfortunate loss. Also, with 24/7 online support and a community that is always ready to help, users can be sure they are in safe hands.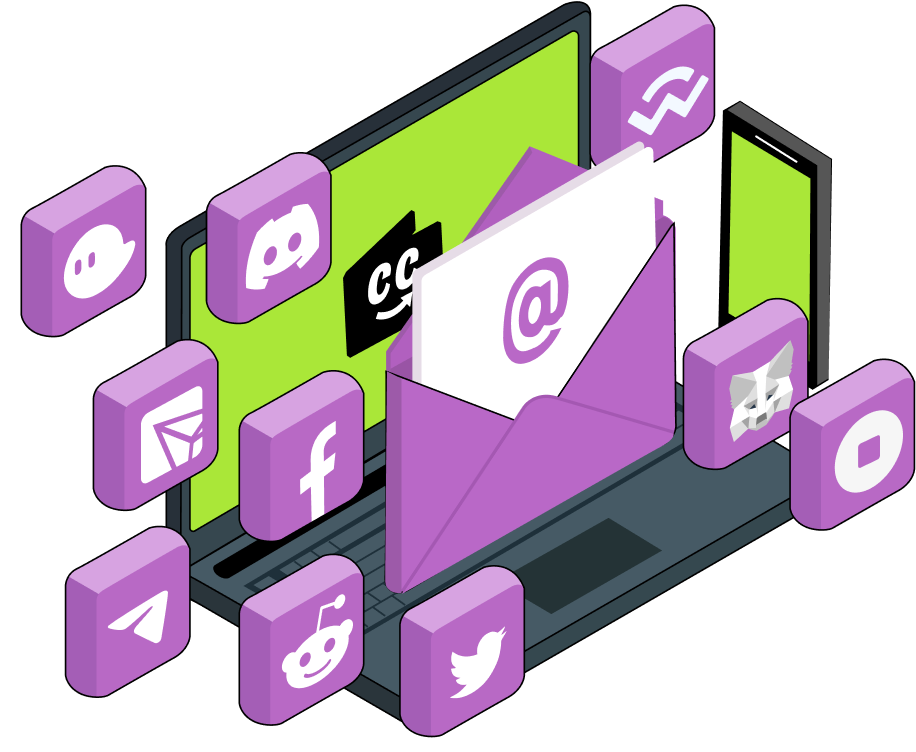 Login/Sign Up With Email, Social Accounts, and On-chain Wallet
Email, Phone, Apple ID
Social Accounts: Telegram, Twitter, Discord, Reddit
On-Chain Wallet: Wallet Connect, Metamask, TronLink, Phantom, etc.
More Exciting Features – Coming Soon!!!
Be a part of our bright future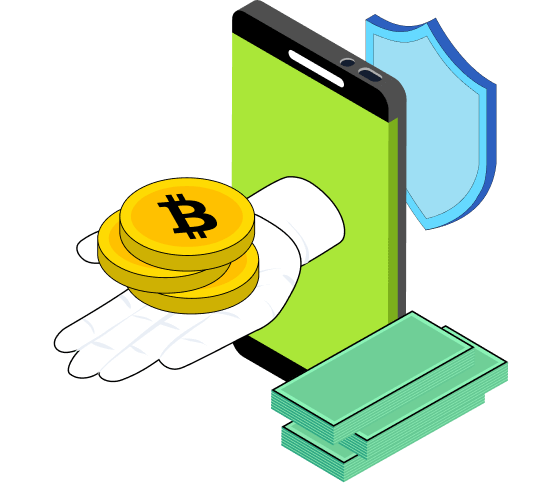 Stake And Lend
Up to 120% APY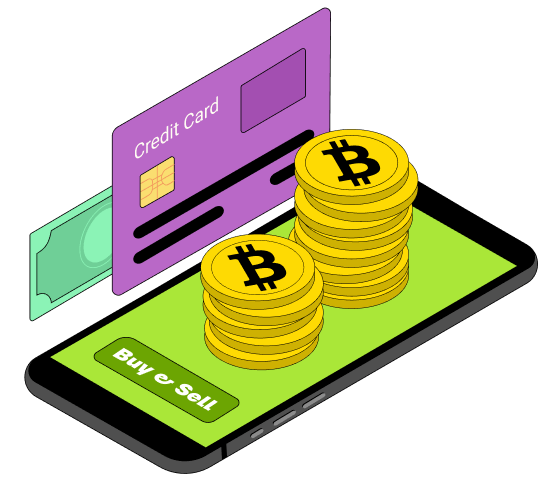 Buy And Sell
Fiat integration with cards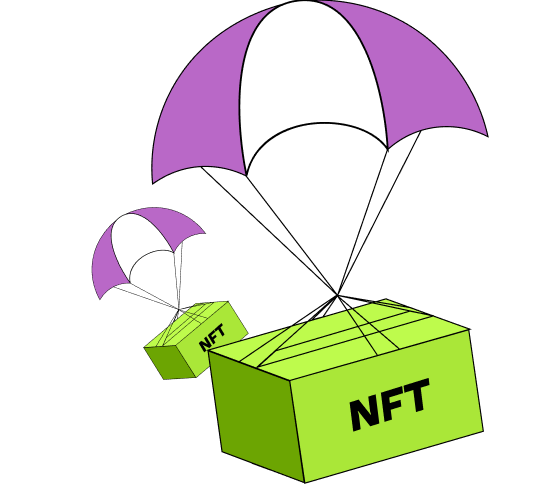 Collectibles
Store, transfer and airdrop NFTs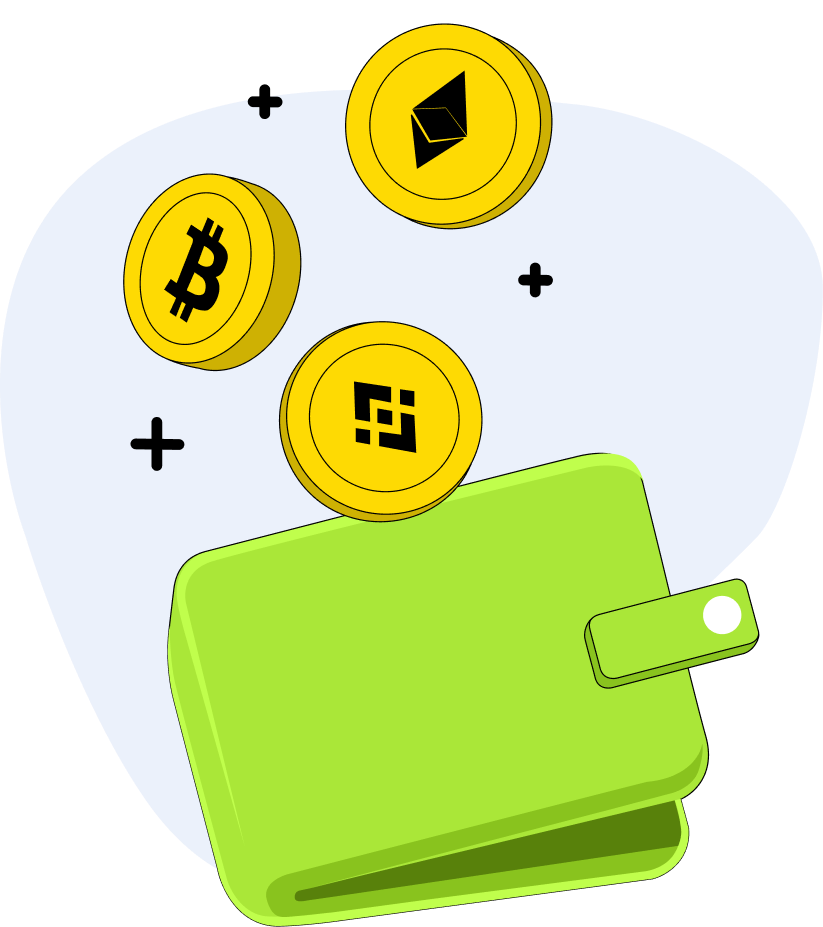 Discover & Try Cwallet Now Multi-Currency Wallet For All Your Crypto Needs!
Advanced security features for your crypto assets

Instant transactions

No service fees

Advanced Tools and Bots For Crypto Transactions

Swap 300+ coins and tokens, including BTC, ETH, BNB, SOL, FTM, DOGE, & more, at best prices
FAQ
Is Cwallet safe?
We boast of world-renowned security technologies and are constantly upgrading our security systems to ensure the safety of user assets and accounts. Also, we store most of our digital assets in secure offline storage.
How can I optimize my social crypto experience with Cwallet?
Cwallet is more than just a crypto wallet; it's a tool to grow crypto communities. With Telegram, Twitter, Discord, or other social accounts, you can organize tips and airdrops, create a paid subscription group, or even a DAO group.
What is a multi-chain wallet?
A multi-chain crypto wallet is a cryptocurrency wallet that is connected to multiple blockchains, allowing users to send and receive transactions from different blockchains within a single app interface. As a multi-chain wallet, Cwallet supports multiple cryptocurrencies across multiple blockchains.